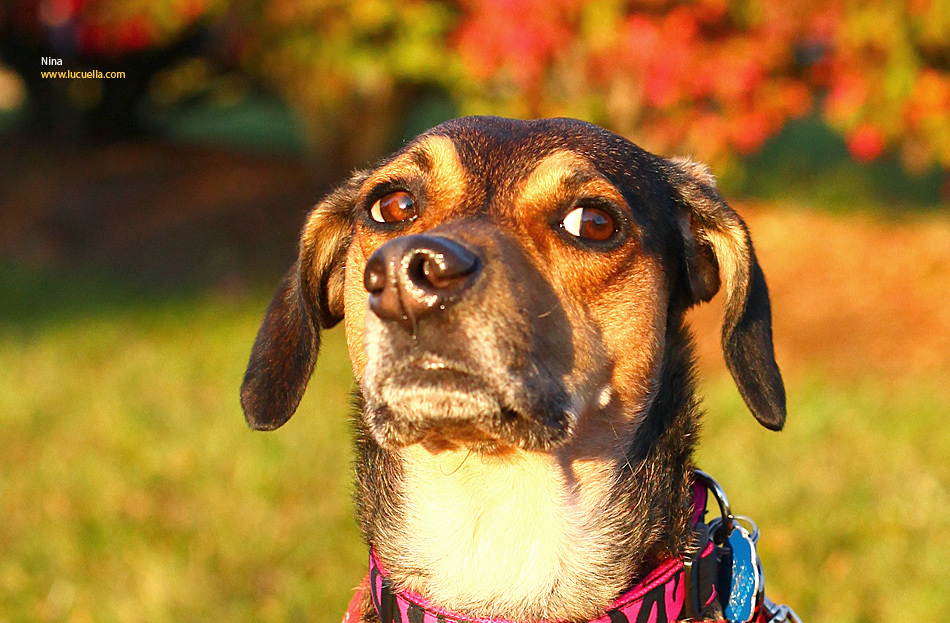 This is my ugly mutt Nina, we adopted her when she was 3 months old, she was supposed to be a German shepherd mix but I think she's got a little bit of everything.
We started looking for dogs last year, assisting to adoption events organized by Homeward Trails, and meeting some rescue dogs. In the beginning we felt in love with a dachshund mix we met in Herndon but unfortunately our application was rejected because she was already in the process of being adopted. Homeward Trails helped us finding similar dogs, and recommended some events so we could go and meet them.
We saw Nina in one of those events but there was not an immediate crush, she was so inexpressive that she didn't attract our attention. In another event we saw Nina again, she was still inexpressive, bored and tired, taking a rest under a tree while other dogs in that event were wagging their tails and smiling to welcome prospective applicants. Their foster family told us that she was actually a really nice dog, but in those events she didn't behave the same as at home. They invited us to their home so we were able to see Nina in a more comfortable environment.
We scheduled the visit and few days later we saw her again in her foster home. She was so happy, playing with her buddy Aussie, a San Bernard mix, but I was still not convinced. I remember that I sat down in a sofa, and few minutes later Nina jumped on the sofa, sat beside me and then started giving me kisses and kisses as if she knew me for a long time. That definitely changed my perception about her and we decided to proceed with the application.
I think that if we had gotten another dog we would have loved her as much as we love Nina, but my wife and I are glad of having found such an ugly, cute and special mutt because she made (and makes) our home better and more fun.
We strongly recommend adopting a pet, some of these lovely creatures have been rescued from horrible environments, and they are so grateful that they just want to give and receive love.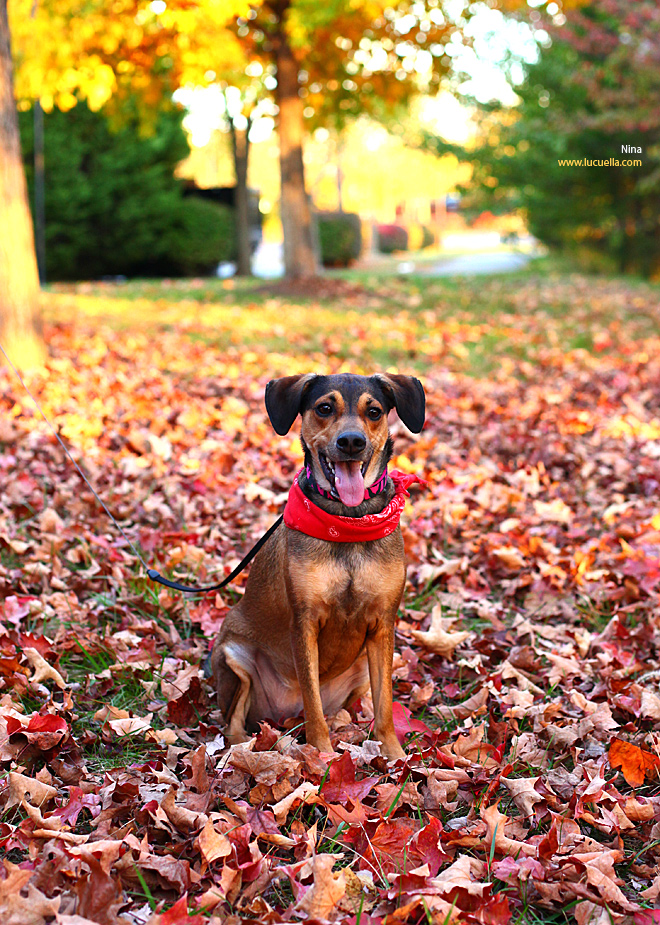 I took these photos with a 50mm lens, using big apertures (short f numbers) to reduce the depth of field and separate the subject from the background.
Similar Articles