These are the Niagara Falls, seen from the United States.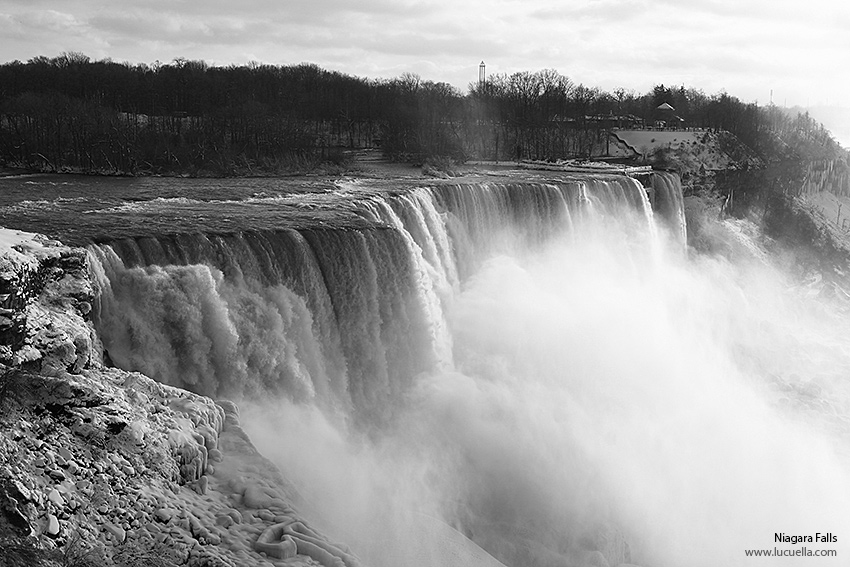 I wasn't able to go to Ontario and see it from there, but I think that I got a closer look from this side (the American Falls). Not bad!
It was so damn cold that day, but the polar vortex hadn't even impacted that area. The snow and the weather turned all the landscape in almost black and white.
The Ontario tower looks prominent from every were in that place. I didn't imagine that cityscape I'd seen in old postcards sent by my aunt Blanca was visible from there, so it was definite a plus in that trip.
A closer look to the Ontario tower from the falls.
I found a monument to Nikola Tesla in the middle of the park, quite unexpected, but afterwards I knew that he had built the first major hydroelectric power plant in the world in Niagara, which was one of his greatest achievements.
The falls can be seen from different perspectives, but a good walk is necessary to avoid missing anything. This is a view of the Niagara river.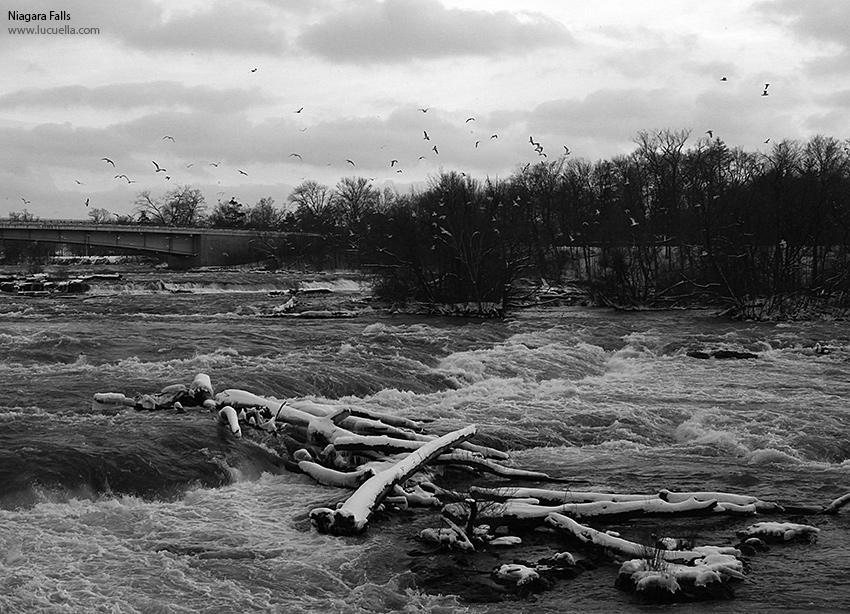 This is another view from the American Falls, which is one of the two falls in this area. The Horseshoe Falls are hard to be seen from this point, mostly because you see it from the back.
I guess that in summer, you can have a better view of these falls from a boat, but it was a great experience to see them with snow. Next time I'll catch them frozen!.
Similar Articles