Looking on my archives, I found these photos I took few years ago from my friend Marcela Bolivar wearing one of her masks.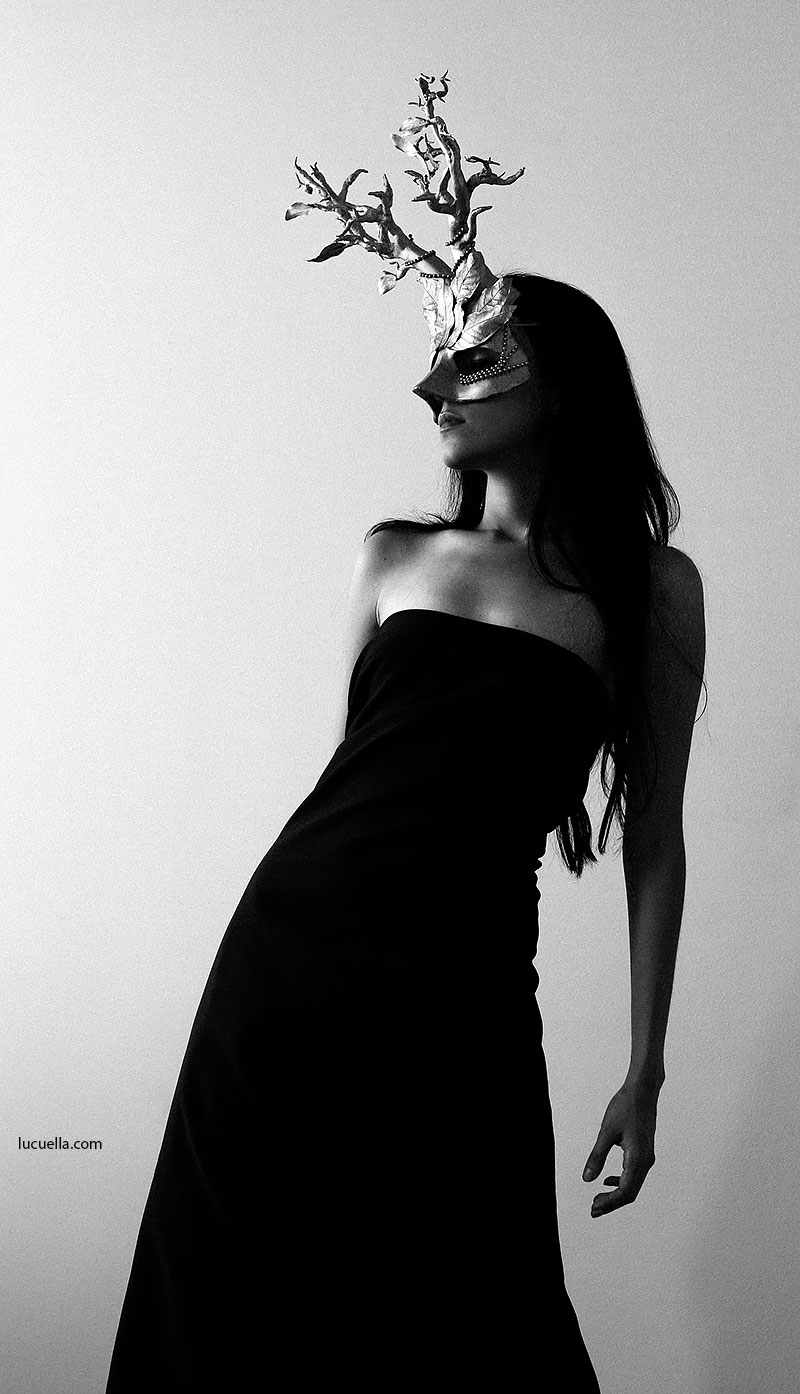 Marcela creates her masks from scratch, using plaster gauze, cold porcelain, wires and other materials. In this blog article she explains the construction of a different mask for her artwork Mercury II, from her series "Mercurio, Azufre y Ceniza".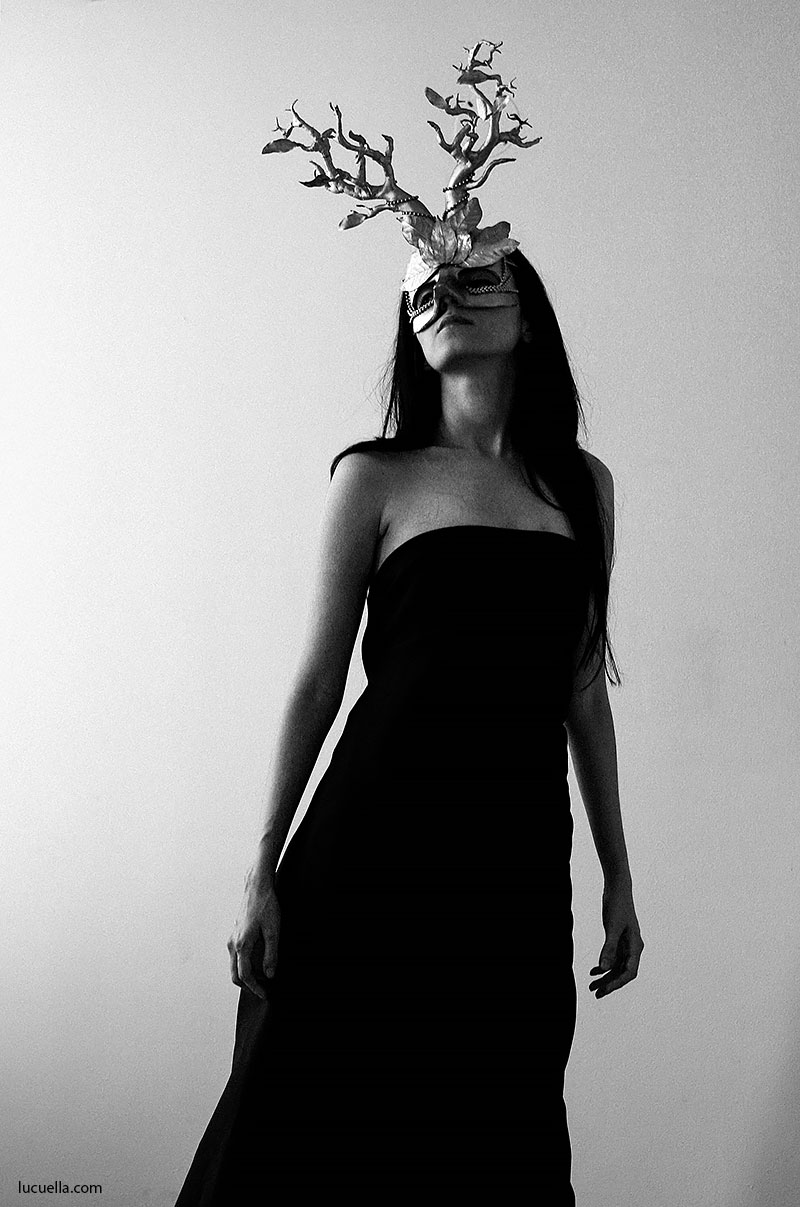 I used natural lighting for these photos, in a room with a large window.
The dress she is wearing is simply black fabric wrapped in her body. We also experimented wearing that fabric as a mantle or cloak, which actually reminded me at the time of Kaonashi (no-face), the character of Spirited Away, by Hayao Miyazaki.
I developed these digital photos in black and white, darkening the character in purpose, to create a silhouette of her body and give emphasis to her mask. Grain was added in purpose too, it gives an artistic, old fashion, film look and feel.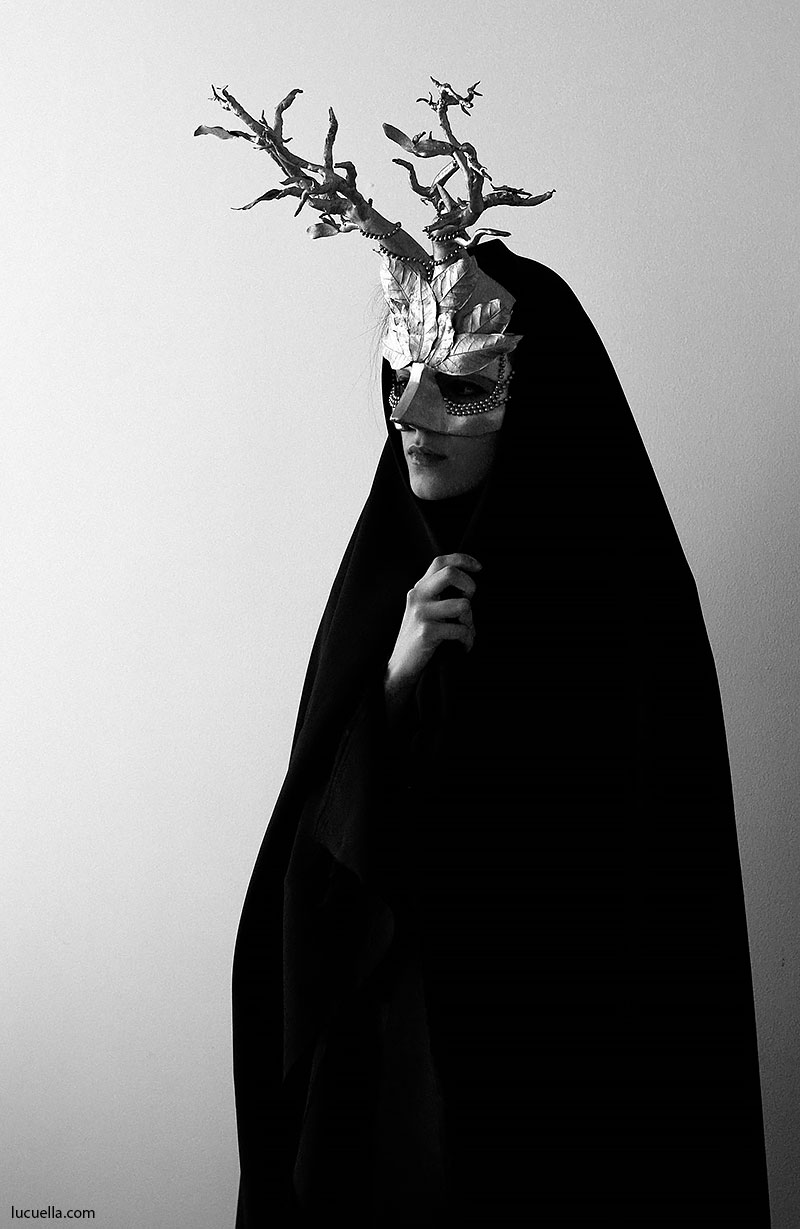 Similar Articles