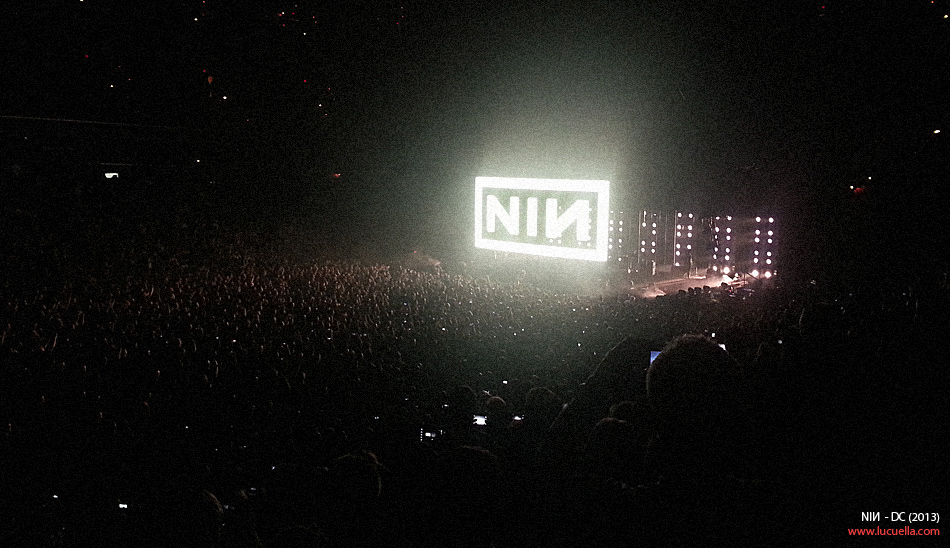 I was in NIN's amazing concert yesterday in Washington DC. I presume that some of the people were a bit disappointed because the band played mainly songs of their new album Hesitation Marks, but for those who were already familiar with that album the experience must have been more than great.
The band doesn't really interact with the public during the concert, but they express all the energy and power of the songs with the spectacular and mind blowing light effects, which combine several layers of screens where videos are projected, and a sophisticated set of robotic lights from top and back, that rotate and configure very differently on every song.
The following photos were taken with a cellphone camera, the quality is not very good but the atmosphere of the concert was captured. I had to set the exposure compensation to the minimum (-2) to force the photos to be darker and not overexposed. You can also see short videos – focused to record the light effects mainly, instead of a full song.
Continue reading "Nine Inch Nails – Tension Tour – Washington DC, 2013"