I went last Tuesday to see Depeche Mode in concert. What a great experience, I had no idea how was their performance, specially David Gahan's who never stopped moving and dancing during the whole presentation. Martin Gore was great too, and generated a lot of emotions in the public with his songs accompanied with classical piano sounds.
One of the awesome surprises for me was to hear them performing their old songs, specially several from their album Violator.
These are some photos I took with my (shitty but reliable) point-and-shoot camera. Since this type of cameras calculate the exposure automatically depending on the average lighting, I set the exposure compensation to -2, to take photos darker and allow the artists not to look washed out or too overexposed due to the light falling over them which is usually more intense than the screens and videos projected behind them.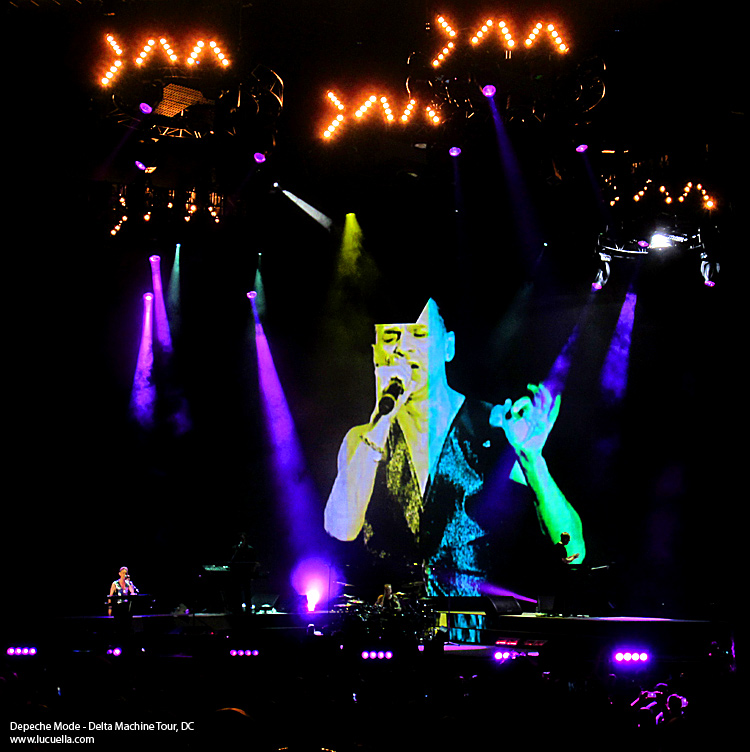 Similar Articles