Fotografías de Ráquira, Boyacá, un pueblo lleno de colores y artesanías, famoso por sus creaciones en barro. El ambiente de este lugar es propicio para un fotógrafo, pues en cada esquina se pueden encontrar altos contrastes, textura, color, y muchas costumbres y tradiciones Colombianas de las personas del campo.
Esta población está localizada en un terreno desértico, propicio para los artesanos obtener su materia prima. En la carretera se pueden encontrar niños y otros pobladores, ofreciendo pequeños fósiles de Amonitas, pequeños animales en forma de caracol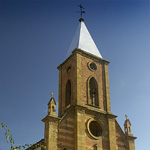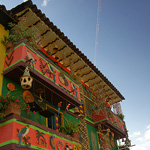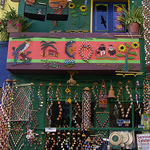 Photos of Colombia: Ráquira, Boyacá. This own is quite near to Bogotá, the capital of Colombia, and it's famous for its artisans and their creations of traditional pottery and hand-woven goods. Ráquira is very colorful. It's a festival of vivid colors and contrast.
Similar Articles